SGH suspends cooperation with universities and institutions from Russia
08.03.2022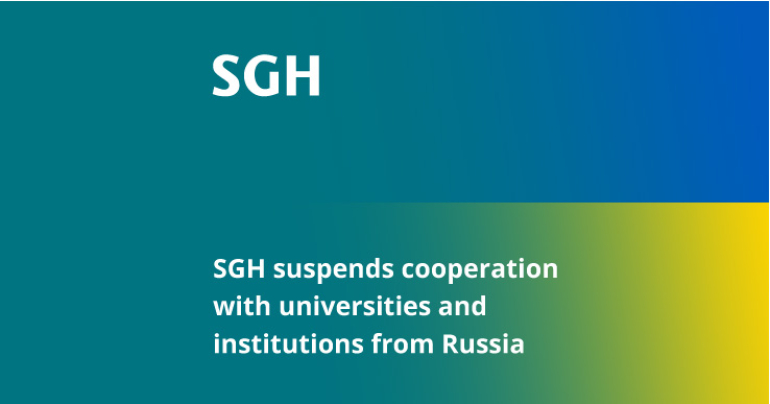 In response to the brutal military aggression of the Russian Federation in Ukraine, the authorities of SGH Warsaw School of Economics have decided to suspend cooperation with universities and institutions from the Russian Federation. Thus, all forms of cooperation provided for in bilateral partnership agreements have been suspended.
We do not condone the violence and cruelty experienced by Ukraine and the Ukrainian people by the Russian Federation.
The suspension of academic cooperation with Russian universities and institutions is an expression of our objection to the cruel military actions carried out by the Russian Federation on the territory of Ukraine.
At the same time, we appeal to the academic communities of all partner universities, including Russian and Belarusian ones, to condemn the aggression in the spirit of solidarity with the Ukrainian people and respect for international law, human rights and fundamental values.