Merry Christmas and Happy New Year
22.12.2021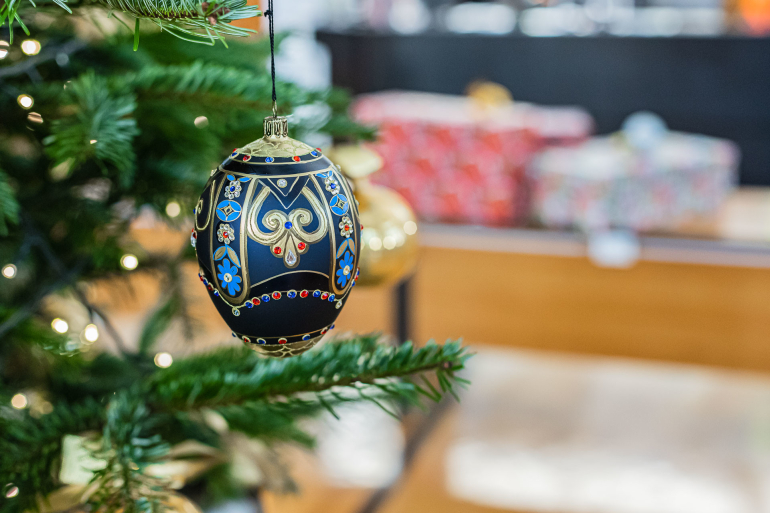 Best wishes for Christmas and a Happy New Year 2022 from Piotr Wachowiak, Rector of SGH Warsaw School of Economics.
Ladies and Gentlemen,
Dear members of the SGH Warsaw School of Economics Family,
On the occasion of Christmas, I would like to give you my best wishes of health, peace and joy. May you rest with your family and friends, quieten down from the hustle and bustle of everyday life, and distance yourself from the rushing world.
May the New Year 2022 bless you with serenity, optimism and prosperity!
The end of the year is always a moment for summaries and reflections. Last year SGH Warsaw School of Economics was awarded one of the most important distinctions for business and management schools in the world - the EQUIS accreditation.
For the sixth time, this year as the main substantive partner, we co-created the Economic Forum in Karpacz, preparing a report on the economic situation in Central and Eastern Europe - the most important publication of its kind in the region.
In the Ranking of Universities in 2021 of the monthly "Perspektywy" SGH Warsaw School of Economics once again took the first place in the category "Economic Universities", confirming its leading position in Poland. Our university took the third place in the TOP MARKA 2021 survey in the "Universities" branch ranking. These are just a few of the successes behind which our entire community stands - researchers, lecturers, administrative staff, PhD students and students.
I would like to thank all of you for your tremendous effort, time and commitment to working for our Alma Mater. 
In May this year, we have adopted a new development strategy for our university. This poses many challenges for our community next year, but I believe that thanks to our internal strength, perseverance and cooperation we will overcome them. This is what I wish you and myself.
Please accept, once again, my sincere wishes for Christmas and the New Year 2022: fulfill your plans and make your dreams come true.  
Piotr Wachowiak, Rector of SGH Warsaw School of Economics