Rzeczpospolita: SGH umacnia się na pozycji czołowej kuźni prezesów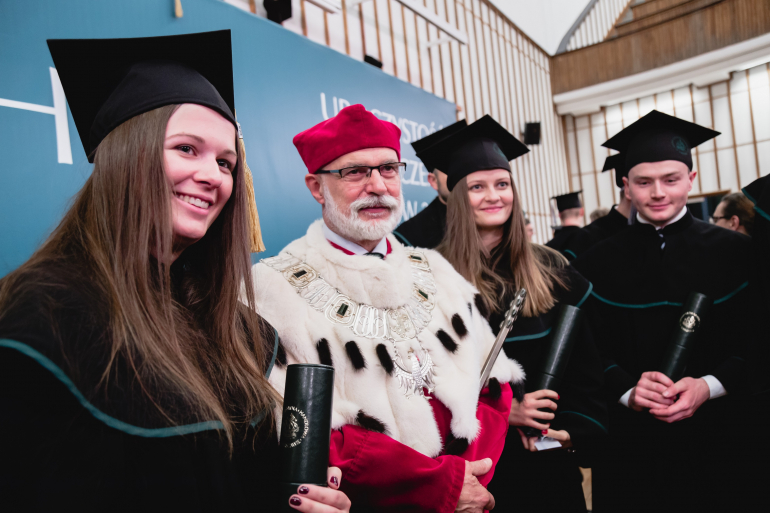 Coraz więcej prezesów dużych firm w Polsce to absolwenci SGH. W najnowszym rankingu "Kuźnia prezesów" Rzeczpospolitej nasza uczelnia umocniła się na pierwszym miejscu – przed Politechniką Warszawską i AGH.
"Co 13. z nich (prezesów – przyp. red.) jest absolwentem SGH, która – będąc najmniejszą uczelnią z pierwszej trójki naszego zestawienia – w ostatnich pięciu latach z roku na rok ma coraz większą grupę swoich absolwentów wśród prezesów dużych przedsiębiorstw. W tym roku zwiększyła już swą przewagę nad drugą w rankingu Politechniką Warszawską do prawie 2 pkt proc." – pisze Anita Błaszczak.
Rektor SGH prof. Marek Rocki podkreśla, że dobre strategiczne decyzje w przeszłości nie wystarczają, ponieważ kształcenie na wysokim poziomie wymaga ciągłego doskonalenia, szybkiego reagowania na nowe wyzwania.
– Dziś jeszcze większy nacisk kładziemy na transfer wiedzy z obszarami cyfrowej gospodarki. Duże nadzieje pokładamy w doktoratach wdrożeniowych. Bardzo nas cieszą pierwsze symptomy prawdziwego zainteresowania ze strony biznesu współpracą z uczelniami w zakresie badań i rozwoju. To w tym obszarze będą się wykuwały kariery przyszłych prezesów najważniejszych polskich firm – przewiduje rektor SGH. Podkreśla, że w kształceniu przyszłych liderów coraz ważniejsza będzie też społeczna odpowiedzialność ich przywództwa.