Spotkanie Akio Miyajima, ambasadora Japonii w Polsce z prof. Piotrem Wachowiakiem, rektorem SGH
18.06.2021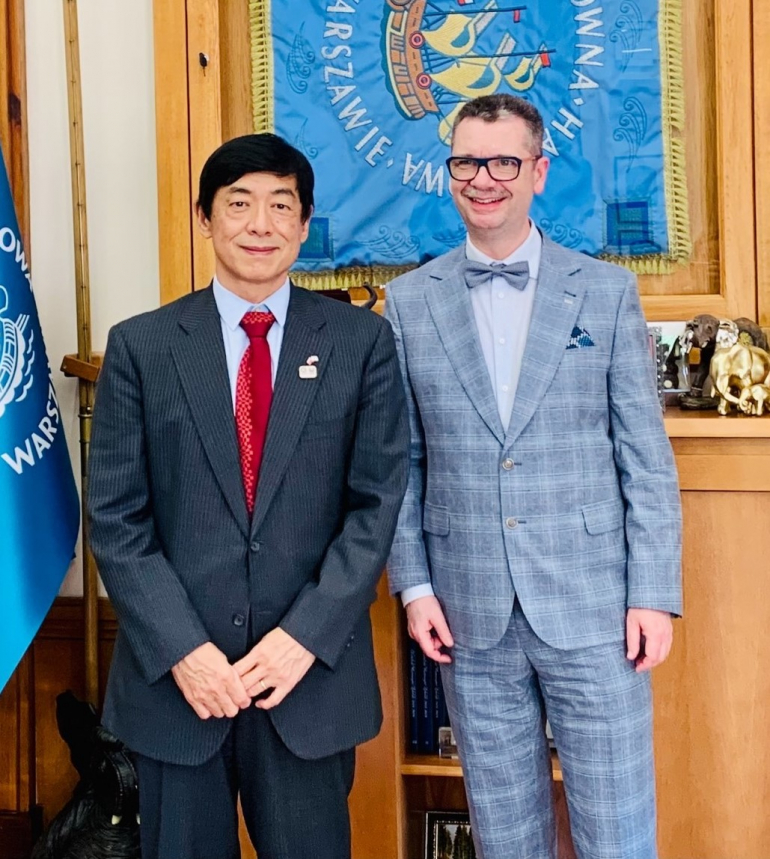 Spotkanie, które odbyło się 16 czerwca w rektoracie miało na celu omówienie dotychczasowej współpracy głównie z ośrodkami akademickimi w Japonii oraz możliwych form nawiązania relacji w przyszłości. W spotkaniu uczestniczył także prof. Jacek Prokop, prorektor ds. współpracy z zagranicą.
JE Akio Miyajima od grudnia 2020 r. jest ambasadorem Japonii w Polsce. Wizytę planował już wcześniej, jednakże ze względu na pandemię było to niemożliwe. 
To był wielki zaszczyt i przyjemność odwiedzić waszą zasłużoną uczelnię i spotkać się z wami.

Z niecierpliwością czekamy na współpracę, aby wnieść pozytywny wkład w promowanie przyjaźni i partnerstwa między dwoma krajami i narodami – napisał po wizycie Akio Miyajima.