Spotkanie z absolwentem programu CEMBA
23.04.2021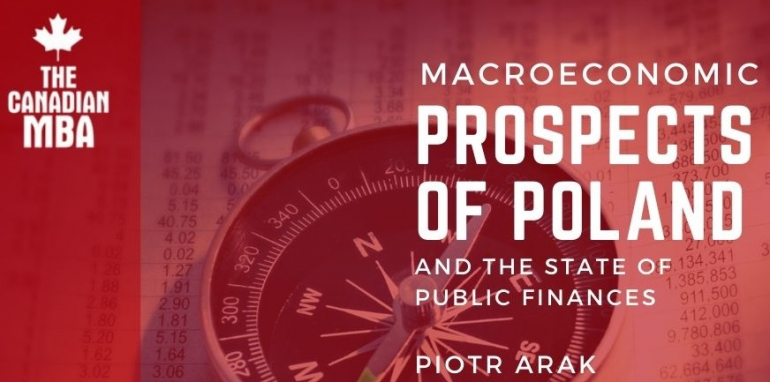 14 kwietnia 2021roku odbyło się kolejne spotkanie online z absolwentem programu Candian Executive MBA (CEMBA). Tym razem gościem Programu był pan Piotr Arak – dyrektor Polskiego Instytutu Ekonomicznego.
Spotkanie miało tytuł "Macroeconomic Prospects of Poland and State of Public Finances". Było moderowane i współprowadzone przez prof. Krzysztofa Marczewskiego z Katedry Ekonomii Stosowanej SGH. W trakcie rozmówcy omówili sytuację makroekonomiczną Polski w świetle pandemii COVID19. Panowie podzielili się z uczestnikami szeroką wiedzą dotyczącą nie tylko gospodarki naszego kraju, ale także świata, przy okazji analizując wpływ bardzo różnych czynników politycznych i ekonomicznych na przyszłą sytuację w Polsce. 
Ważnym elementem tych spotkań jest dyskusja z uczestnikami. Tym razem uczestnicy dzielili się swoimi opiniami na temat wpływu pandemii na branże, w których pracują i specyfikę firm (np. dostarczanie rozwiązań technologicznych do branży hotelarskiej).  Podkreślano też rozczarowanie ze względu na brak realnego wsparcia dla przedsiębiorców, przez które zwalniani są pracownicy. 
Na zakończenie spotkania wszyscy wyrazili nadzieję, że w końcu uporamy się z pandemią i będziemy mogli wrócić do rozwiązywania mniej dramatycznych wyborów niż te, z jakimi muszą się mierzyć współcześnie rządy, służba zdrowia i biznes. 
Spotkanie, było częścią szerszego projektu CEMBA, w ramach którego chcemy prezentować oraz szerzyć wiedzę i doświadczenie naszych absolwentów. W związku z tym zachęcamy naszych absolwentów do kontaktu z biurem celem omówienia możliwości przeprowadzenia takich spotkań.
Uczestnikom i prowadzącym spotkanie bardzo serdecznie dziękujemy. O kolejnych wydarzeniach będziemy informować na naszej stronie internetowej www.cemba.pl oraz na naszym profilu w serwisie Linkedin https://www.linkedin.com/company/cemba-sgh
Wszystkich zainteresowanych najlepszym programem Executive MBA w Polsce zachęcamy do kontaktu z biurem CEMBA 22 564 9777. 
 Piotr Górski
CEMBA Program Manager