Byle do wiosny…
09.03.2021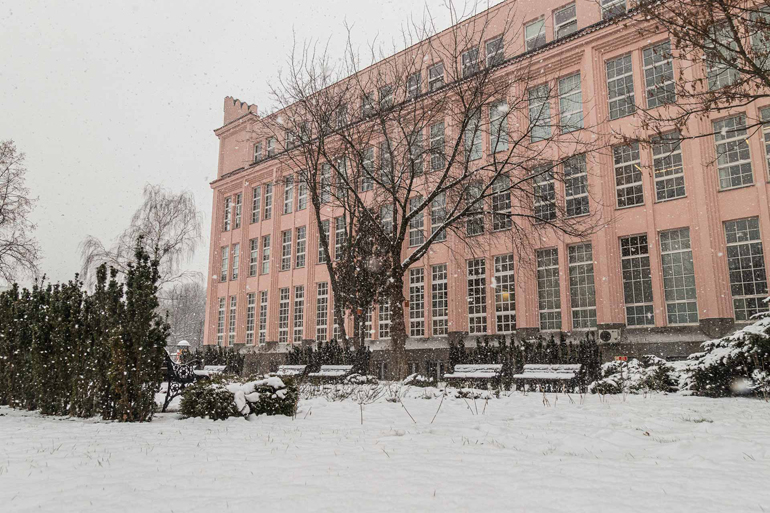 Dobra wiadomość jest taka, że lutowe zamiecie śnieżne i mrozy raczej nikomu nie utrudniły udziału w zajęciach na uczelni – i wykładowcy, i studenci dotarli na czas. Daleko nie mieli.
Choć atak zimy przysporzył nam kłopotów, trochę żal, że nie możemy… wspólnie ponarzekać na mróz i lód, problemy z odpaleniem samochodu i spóźniające się pociągi. Żal, że urok ogrodów rektorskich oglądamy wyłącznie na zdjęciach, a jest co podziwiać!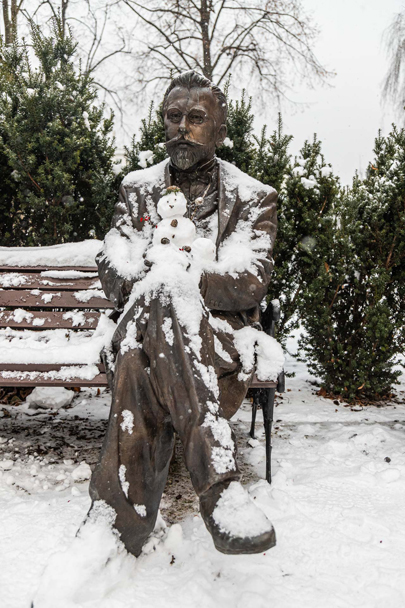 Co powiedziałby w takich okolicznościach przyrody August Zieliński? Pewnie zachęcałby, żebyśmy nie poddawali się trudnościom, pracowali pilnie z myślą o lepszej przyszłości. I miałby rację – to najlepsze, co możemy zrobić.
Czas zdalnego studiowania wciąż pokazuje, jak ważna jest wspólnota, także akademicka. To prawda, radzimy sobie z codziennymi obowiązkami, ale wszystkim nam brakuje bezpośredniego kontaktu, spontanicznej wymiany myśli przy kawie albo nad zupą w uczelnianej kafejce. Gmach uczelni nie jest całkiem opustoszały, część pracowników musi wykonywać swoje obowiązki na miejscu i jesteśmy im za to bardzo wdzięczni. Jednak nie możemy się już doczekać tłoku na korytarzach, a nawet zabłoconych podłóg.
August Zieliński był pasjonatem Konstancina, więc może warto w weekend przewietrzyć znużone codziennym on-linem głowy podczas zimowego spaceru w tym podwarszawskim uzdrowisku. Oczywiście, w reżimie sanitarnym.