XXVII edycja najlepszego programu MBA w Polsce
04.03.2021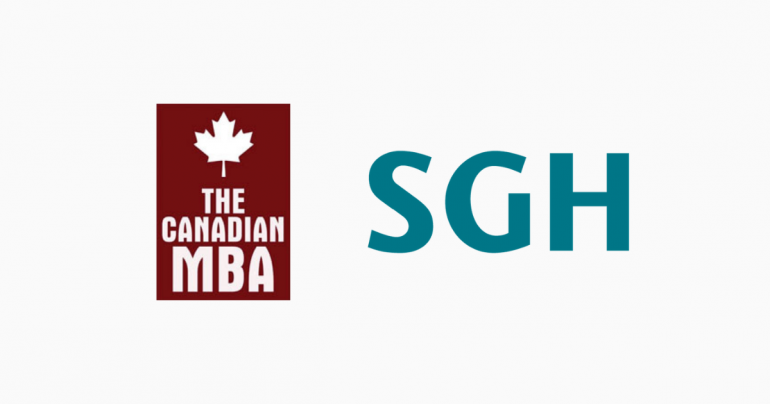 26 lutego 2021 rozpoczęła się kolejna, 27. już edycja programu Canadian Executive MBA (CEMBA) wspólnego projektu Szkoły Głównej Handlowej w Warszawie i Université du Québec à Montréal.
Edycja ta jest wyjątkowa z wielu powodów. Po pierwsze, zaczyna się w lutym, a nie jesienią, jak miało to miejsce od ponad 20 lat. Po drugie, ze względu na przejście na zdalny tryb prowadzenia zajęć, zmieniła się kolejność realizowanych przedmiotów. Po trzecie, po raz pierwszy cała rekrutacja na tę edycję odbyła się online.
Nowo przyjęci studenci mieli już możliwość pierwszego międzynarodowego networkingu. 12 lutego, na dwa tygodnie przed rozpoczęciem zajęć, odbyło się spotkanie z ponad 30 studentami Robert Smith Business School z University of Maryland. W spotkaniu tym brali również udział absolwenci programu CEMBA, MBA-SGH, dyrektor biura Programów MBA prof. Rafał Mrówka i profesor Jacek Prokop, prorektor SGH ds. współpracy z zagranicą. Spotkanie rozpoczął krótki wykład na temat 30 lat transformacji społeczno-ekonomicznej Polski, wygłoszony przez prof. Grażynę Aniszewską-Banaś. W drugiej części spotkania uczestnicy w podgrupach dyskutowali o bieżących problemach społeczno-politycznych Polski i Stanów Zjednoczonych. Następnie podczas otwartej sesji uczestnicy bardzo aktywnie dzielili się swoimi spostrzeżeniami i wynikami dyskusji zespołowych. Spotkanie zostało zakończone wystąpieniem rektora Jacka Prokopa.
Jesteśmy bardzo dumni, że do rodziny CEMBA, liczącej już ponad 700 członków, dołączyli nasi nowi studenci. Czeka ich intensywny czas nauki i pracy, na razie tym trudniejszy, że realizowany w formule online. Wszyscy z utęsknieniem czekamy na nich w murach Uczelni.