Prof. Bogumił Kamiński przedstawicielem Polski w GPAI
09.12.2020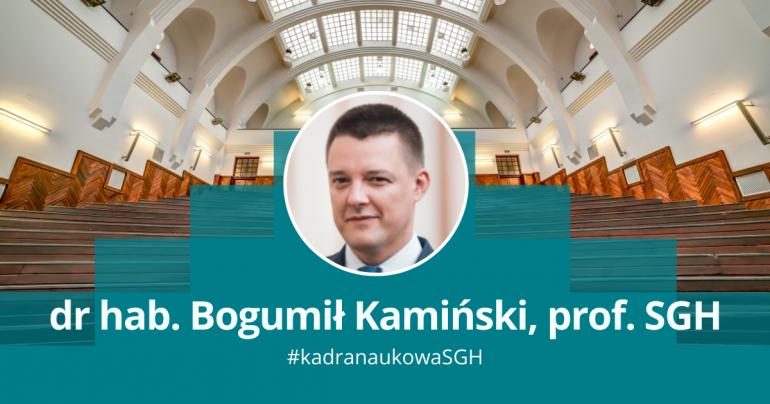 Prof. Bogumił Kamiński z Kolegium Analiz Ekonomicznych SGH został przedstawicielem Polski w Globalnym Partnerstwie na rzecz Sztucznej Inteligencji.
Polska została członkiem Globalnego Partnerstwa na rzecz Sztucznej Inteligencji i jej odpowiedzialnego rozwoju (The Global Partnership on AI – GPAI). Jednym z ekspertów, którzy będą reprezentowali Polskę na forum GPAI, jest prof. Bogumił Kamiński z Kolegium Analiz Ekonomicznych SGH.
Profesor Kamiński jest kierownikiem Zakładu Wspomagania i Analizy Decyzji w KAE SGH. Jego zainteresowania naukowe to metody sztucznej inteligencji, obliczeniowe nauki społeczne oraz badania operacyjne. Jest ekspertem w zakresie zastosowania biznesowego metod prognostycznych, optymalizacyjnych i symulacyjnych. Autor ponad 50 opracowań naukowych na temat wykorzystania narzędzi ilościowych do wspomagania podejmowania decyzji.
Globalne Partnerstwo na rzecz Sztucznej Inteligencji to inicjatywa, która celem jest budowanie odpowiedzialnej i godnej zaufania sztucznej inteligencji. W zakresie kluczowych badań i projektów opiera się na współpracy międzynarodowej.