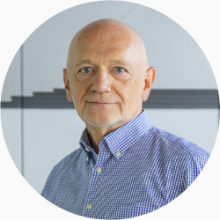 PROF. DR HAB. MAREK GÓRA
Katedra Ekonomii I
Kolegium Analiz Ekonomicznych SGH
Visiting professor w College of Europe, Research Fellow, Institute for Labor Economics (IZA), Bonn; wcześniej London School of Economics and Political Science (LSE) oraz ifo-Monachium; praca w OECD. Współautor projektu systemu emerytalnego opartego na równowadze międzypokoleniowej wprowadzonego w Polsce w 1999 r., założyciel Polskiej Grupy Emerytalnej (w 2014). W dorobku naukowym ma publikacje głównie z zakresu ekonomii pracy oraz ekonomii emerytalnej.