Prof. Jacek Prokop, prorektor SGH, przewodniczącym PIM na region Europy, Bliskiego Wschodu i Afryki
04.10.2021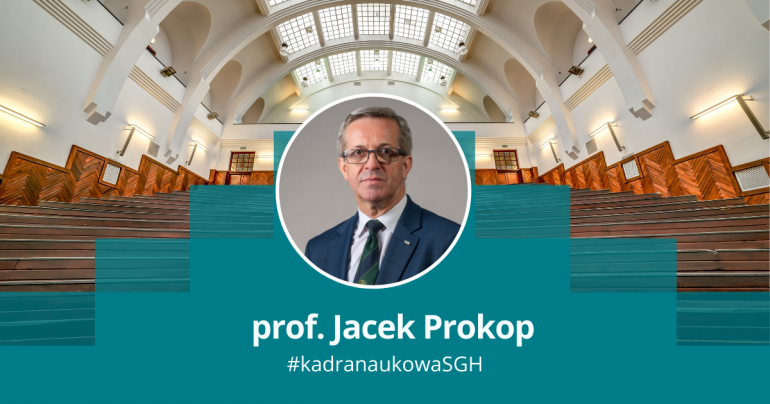 Prof. Jacek Prokop, prorektor SGH ds. współpracy z zagranicą, został wybrany na stanowisko przewodniczącego The Partnership in International Management (PIM) na region Europy, Bliskiego Wschodu i Afryki.
"Ten wybór stanowi ogromne wyróżnienie dla naszej Uczelni i dla mnie osobiście. W ramach prac Komitetu Sterującego będę koncentrował się na promocji współpracy pomiędzy uczelniami partnerskimi w zakresie wymiany studentów i pracowników, wspólnych programów podwójnego dyplomu oraz na rozpowszechnianiu dobrych praktyk w obszarze akademickiej współpracy międzynarodowej" – powiedział prorektor Prokop.
Oficjalne objęcie funkcji nastąpi podczas wirtualnej dorocznej konferencji PIM w październiku. Kadencja przewodniczącego trwa trzy lata. Prorektor Prokop jest pierwszym profesorem z Polski na tym stanowisku.
Sieć PIM powstała w 1973 roku z inicjatywy trzech prominentnych uczelni: Uniwersytetu Stern, HEC oraz Londyńskiej Szkoły Biznesu. SGH  należy do PIM od 2001 r. i jest jedyną polską uczelnią w tej sieci. Obecnie PIM to konsorcjum 65 najlepszych szkół biznesu z całego świata (tylko jedna z danego kraju), które wymieniają się wybranymi studentami studiów licencjackich na jeden semestr akademicki. Komitet Sterujący PIM składa się z trzech wybieranych przewodniczących, po jednym z każdego z trzech regionów PIM (The Amercias Region, the Europe, Middle East and Africa Region and the Asia and Asia Pacific Region), odpowiedzialnych za planowanie strategiczne i członkostwo.
Prof. Jacek Prokop jest kierownikiem i wykładowcą Katedry Ekonomii Biznesu w SGH. Przedmiotem jego zainteresowań są: mikroekonomia, analiza struktur rynkowych, kartele i monopolizacja rynków, fuzje i przejęcia przedsiębiorstw. Od 2016 roku pełni funkcję prorektora ds. współpracy z zagranicą.