Szlachetna Paczka 2021 już w drodze!
19.11.2021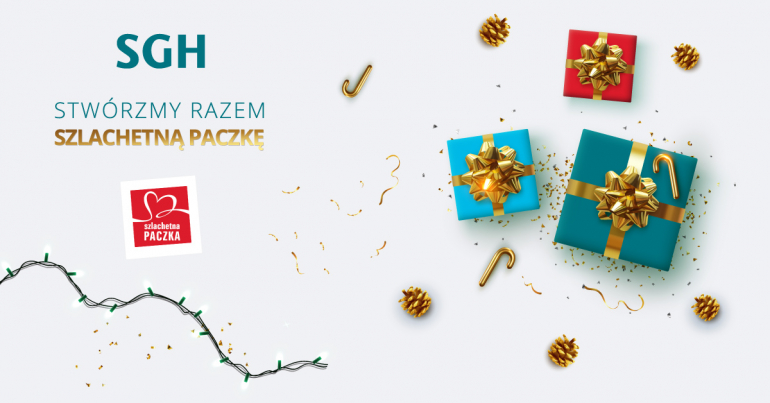 Szkoła Główna Handlowa w Warszawie już po raz szósty dołączyła do ogólnopolskiej akcji Szlachetna Paczka. Zbieranie darów rozpoczynamy 16 listopada.
W tym roku pomożemy dwóm rodzinom z Warszawy: opis rodziny 1, opis rodziny 2.
Dary będą zbierane do 7 grudnia w Dziale Socjalnym SGH w pokoju 61b w budynku G.
Szlachetna Paczka to organizowana przez Stowarzyszenie Wiosna z Krakowa akcja charytatywna mająca pomóc osobom najuboższym. Co roku w tę wspaniałą inicjatywę w całym kraju angażują się tysiące osób. Od 2016 roku bierze w niej udział również SGH.
W tym roku kolejna ogólnopolska edycja Szlachetnej Paczki ruszyła 13 listopada wraz z otwarciem Bazy Rodzin Szlachetnej Paczki. Na stronie www.szlachetnapaczka.pl opublikowano historie tysięcy potrzebujących rodzin, do których dotarli wolontariusze.
Serdecznie zachęcamy do niesienia pomocy osobom potrzebującym. Niech przyświeca nam w tym troska o drugiego człowieka! Postarajmy się, aby paczka była tak piękna, jakbyśmy to my mieli ją dostać.